The Raglan Community Charitable Trust is reinvigorating the free Christmas meal of years gone by – to be held at Raglan Hospital and Rest Home.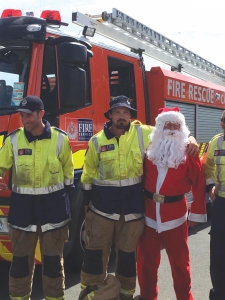 Raglan Hospital and Rest Home manager Cherry McFarlane says oldies are often forgotten at Christmastime, and while staff tries to make Christmas special for its residents, the free community lunch will bring a welcome flurry of activity.
"There will be lots of people coming and going so it will be great."
The privately run Raglan Hospital and Rest Home, which was once owned by the Raglan Community Charitable Trust, will open its doors to anyone who might want some company on Christmas Day, from midday to 2.30pm.
The decorations are up in the corridors and one of the residents has knitted a nativity set that has pride of place in the reception area.
Trust chairman Peter Storey, who helped out with the free Christmas dinners that used to be held in the town hall, says the lunch was a great opportunity to showcase the hospital and rest home that has north facing views over the harbour and has recently had a $1.5 million extension.
"It is a really, really nice facility," he says.
Christmas lunch will include ham, turkey and lamb.
"It's a typical Kiwi Christmas lunch: mint potatoes, salads, buffet style," says Peter.
There will also be live music by Raglan musician Dave Maybee.
Peter says he is need of a bunch of volunteers, "who ever I can coerce to do some running around, help set up and do some dishes".
And if someone wants to come along and be Santa, that would be great, too.
The Raglan Community Vehicle Trust is taking bookings through Raglan House (ph 825 8142) to drive the elderly or those who need assistance to get to the Christmas lunch.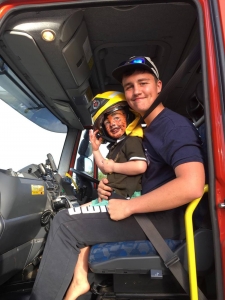 Meanwhile, the Raglan Volunteer Fire Brigade held its annual Kids Christmas Party at the fire station on Sunday.
Fire chief Kevin Holmes says the party is an opportunity to acknowledge the families of volunteer firefighters. Being on-call does "throw spanners into the works" of all sorts of family plans, Kevin says.
About 25 kids bashed a piñata for lollies, leaped all over a bouncy castle, played pass the parcel and had their faces painted.
"Karen and I fill them up with raspberry lemonade, lollies, all sorts of junk and then send them home with their parents."
Inger Vos