One local dad's lockdown has seen him in a wig, rose-tinted glasses, yellow headband, baggy purple pants, and groovy dancing while filming himself as his character, Hippy.
A photographer/videographer who worked internationally with hotels, construction and executive portraits, Nic Arnold has turned the lens on himself as the energetic, eccentric, nature-loving character Hippy. Moonbeam, the family's pug cross, is sidekick as Hippy discovers plants, shapes, colours, numbers, and shares real-life adventures in their rural valley near Raglan.
At the end of each video Hippy discusses a virtue encouraging tamariki to think about being positive and kind.
Father of two under twos, Arnold says he was disappointed with the lack of honest, thoughtful, creative content for kids "that inspires them to celebrate both their uniqueness and the amazing natural world outside".
Hippy is a collaboration with wife Lizzy who has a Masters in teaching English and taught English as a second language worldwide.
The penny dropped one day by the stream with their kids.
"All our two-year-old wanted to do was go inside and watch animated fire trucks and talking diggers.
"It's addictive, doesn't encourage them to think or embrace the natural world, and we could see our amazing wee son turning into a TV zombie."
Inspired by the Gandhi quote: 'Be the change you want to see in the world', rather than complain about it, Arnold decided to make kids' content himself.
"Hippy would have come about regardless of lockdown – I'd already bought the wig and filmed the intro – but I've been incredibly fortunate to have this time."
While self-isolating, the Arnolds talked with other parents struggling without access to parks, beaches and wild spaces.
"Whenever people visit us, they love the scenery and endless possibilities for themselves and their kids. But there are kids all over the world who never get to play in the wild and discover. We wanted to share the paradise we call home and the magnificence of Aotearoa in a fun, educational way."
With the first video launched April 10 and another seven on YouTube, the Arnolds release a new video weekly, 12pm Thursdays.
YouTube viewers and Facebook likes are growing daily, with subscribers as far afield as Sweden, USA, Australia and the UAE. Plans after lockdown include filming at the beach, in parks, sustainable businesses and entertaining at kids' parties.
"We want to keep it real. Real life and real learning."
Youtube @LearnWithHippy
Facebook @LearnWithHippy
Instagram – LearnWithHippy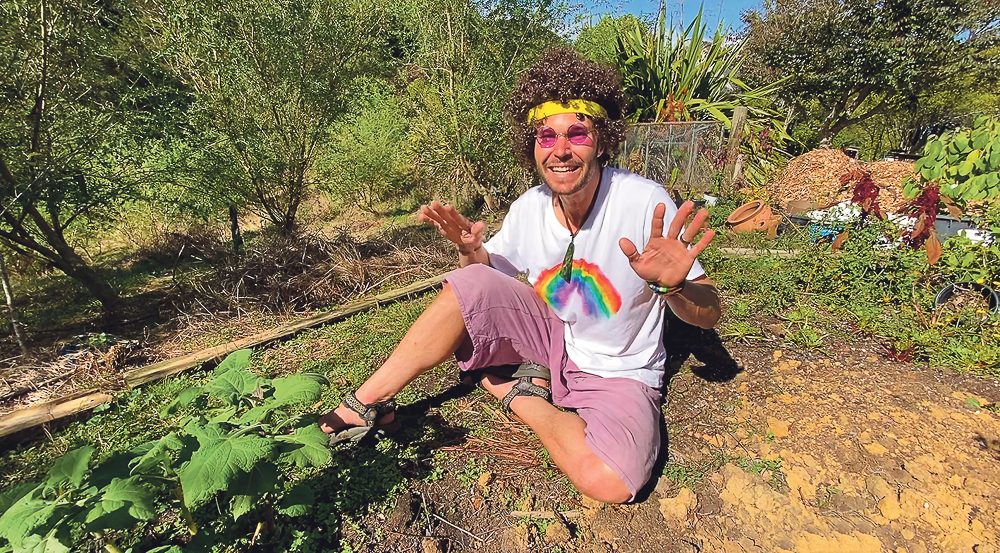 www.LearnWithHippy.com coming soon