Entries to the inaugural youth competition, the Whaingaroa Talent Factory, are closing this Friday, September 25. Entry requirements have been clarified to allow individuals to enter in multiple acts (within reason).
So if you're a singer performing as an individual you can also enter as part of a band  and if you're the drummer who helps out lots of different bands you'll be able do that as well. Just let us know on the entry form.
There's been a bit of confusion about whether acts have to perform original music or not.  While there is a specific prize for the best original composition you don't have to play original music to enter Whaingaroa Talent Factory 2020.
There are $1500 in prizes that will be going to the best performers regardless of who wrote the music. To enter, find Whaingaroa Talent Factory on social media or email naomi@soundsplash.co.nz by the end of Friday.
---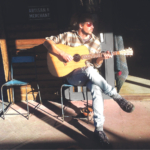 Mentor Bio: Joe Wilson
Joe is a fun loving, down to earth guy who loves seeing people go after what they are passionate about in life and be willing to give things a shot! He has extensive experience mentoring youth as both a teacher and a youth worker and now works as a youth development advisor across the Waikato District.
Joe has a massive passion for music and spent four years living between NZ, Australia and the UK as a singer songwriter… well, a busker playing on the streets!
"Music is such a cool way for people to come together and find common ground. Writing your own songs and sharing your stories, experiences and feelings through music is so special and anyone who feels like giving it a go should 100% go for it!"
Joe is passionate about young people having the best starts in life and being provided the opportunities and support to have fun exploring and learning about who they are and what paths they want to take in life. "WTF is such an awesome opportunity to share your talents and express yourself through music!"
Joe releases his music under the name 'Joe John Wilson' and has a new single coming out next Friday (25th September) on Spotify and all the other usual digital and social media platforms.
"Stoked to be a part of this awesome community project and see our youth showcase their talents!"
---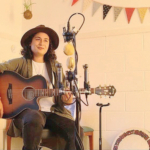 Mentor Bio: Teia Kennedy
Pairing an old soul with youthful swagger provides local artist Teia Kennedy a perfect platform to share stories through her music.
With more than a decade of songwriting and live performance under her belt, the Ngati Kahungunu musician takes inspiration from the people and world around her.
Inspired by a classic 'old school' vibe, Kennedy's rich vocal tones and cleverly styled lyrics are well blended with simple, honest acoustic arrangements to create a unique sound.