They might not be the most attractive of trees but the macrocarpa growing on iwi
land between the Kokiri Centre and the airfield were planted with an ecological purpose in mind.
Sadly, Tainui hapu environmental spokesperson Angeline Greensill and Waikato Coastcare – West Coast co- ordinator Stacey Hill say a spate of poisoning of these trees and other smaller natives is threatening ongoing regenerative plantings in the area.
The pair are now looking at installing CCTV cameras in order to safeguard future plantings planned for this area.
"I feel that this is all about the view and these trees are blocking the view for someone," Angeline says.
Angeline's father Tex Rickard used the macrocarpa in his decades-long work restoring the sand dunes along this part of the Whaingaroa coast.
It was important mahi, he had stood alongside his wife Tuaiwa Hautai 'Eva' Rickard who campaigned to have the land returned.
The ancestral land where the trees sit was taken by the Government during WWII to use as a military airfield. Instead of handing the land back when it was no longer required for defence purposes a 62- acre block was turned into a public golf course in 1969.
In continuing her father's legacy of beach restoration, Angeline now finds herself in another battle of sorts with an invisible foe determined to eradicate trees in a small patch of this land.
"This land was very degraded before my father started his work. He grew the macrocarpa for their branches which when long enough were pruned and used as groynes on the beach to trap sand so dunes would recover faster after erosion events," she says.
Angeline estimates the destruction of the macrocarpa has been going on for several years and young pohutukawa have also been targeted by the vandals.
Stacey hopes the culprits will stop the poisoning once they realise the importance of the work that is being done along the coastline.
"Sand dunes are part of the natural character of coastlines, they play an important role filtering water and often hold intrinsic cultural and archaeological values. They provide an essential flexible buffer protecting coastal communities and are our natural barrier to the sea – but this only works if the specially adapted coastal plants are growing well and supporting this natural dune function."
Janine Jackson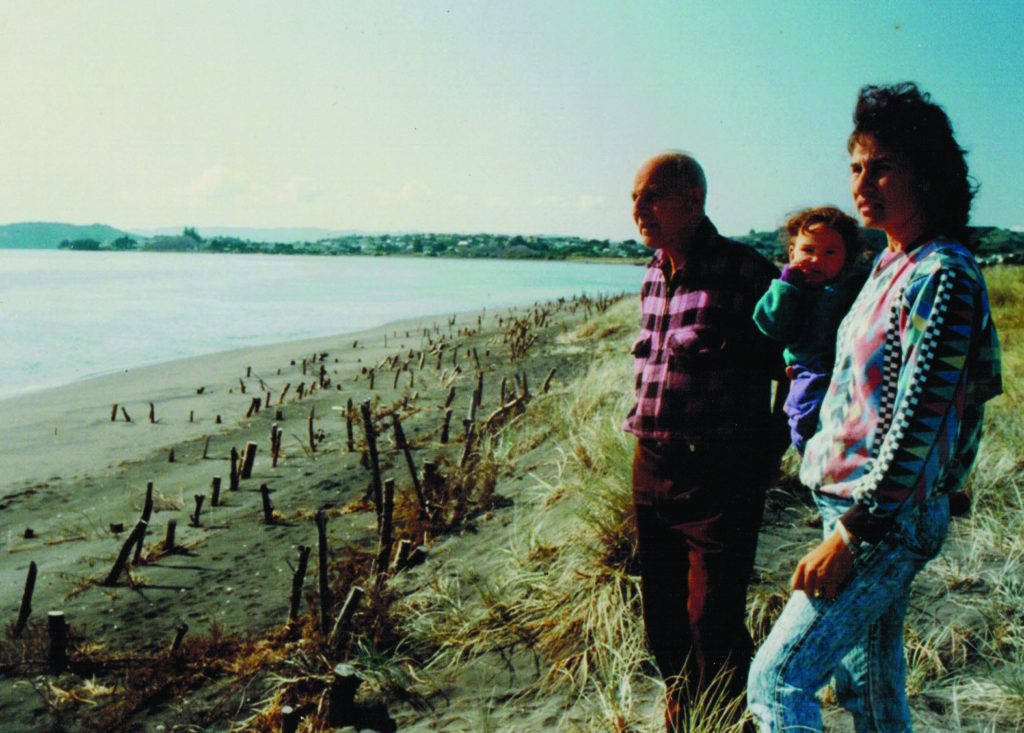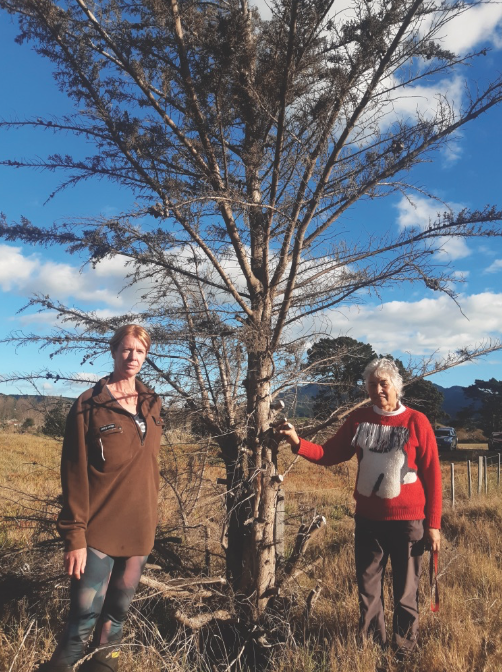 From left Waikato Coastcare – West Coast co-ordinator Stacey Hill and Tainui hapu environmental spokesperson Angeline Greensill worry about vandals threatening regenerative planting in the sand dunes.