The Queen's Birthday and Platinum Jubilee Honours List was released on Monday with two Whāingaroa wāhine appointed to be Officers of the New Zealand Order of Merit (ONZM). 
Ms Bub (Hera) White, of Raglan was appointed for services to Māori and tertiary education.
The Chronicle caught up with Hera after the weekend to hear about how she was feeling after hearing of the appointment.
"While initially reluctant to accept the ONZM award, the approval and support I've received since the announcement has been heart-warming. This award is a tribute to the many people that cared, supported and shared with me the same values and beliefs,"
"A great Waikato female leader, Te Puea, instructed her people, 'mahia te mahi hei painga mō te iwi'. In other words 'do the best you can to lift the lives of the people'. These words have been my guide in service of young and older Māori accessing and achieving their goals in the area of tertiary vocational education." Said Hera.
Also on the honours list is Mrs Tangihaere Gloria Harihari-Hughes, of Rotorua, appointed for services to Māori and youth.
Born in Kawhia, Tangihaere was raised in Makomako before moving to Raglan where she began and ended her education, attending primary school at the Old School on Stewart St.
"Raglan is where my whānau reside and it will always be home for my children, grandchildren and myself."
"My introduction to gaining the OMNZ, in services began in Raglan with some very prestigious Māori leaders at the time. Their teachings have remained with me over the years in services to Māori and the community; having a public service background has always been an advantage in working with local and central government."
"As the National President of NZ Māori Wardens, l worked closely with my uncle John Bishop, who was the chairman of the Raglan Māori Wardens at that time. It was always a pleasure to assist and support his initiatives and concerns with the organisational structure and resources to support his efforts to implement peace keeping and event services in Raglan." Said Tangihaere.
Having been informed by email on behalf of Her Excellency the Governor – General, Hon Dame Cindy Kiro back in April, Tangihaere describes her response to the news as,
"Unbelievable in the first instance, shocked until the reality set in, humility and humbleness was forefront of my emotions."
You can read the full acknowledgements below.
---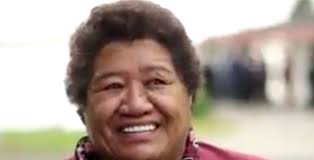 HARIHARI-HUGHES, Mrs Tangihaere Gloria
For services to Māori and youth
Mrs Tangihaere Harihari-Hughes was President of the New Zealand Māori Wardens Association from 2006 to 2011, having joined the National Executive membership in 2005.
Mrs Harihari-Hughes organised and led a team of 30 Māori Wardens from around the Motu to travel to assist following the 2010 Christchurch earthquake, later organising two further teams to rotate in and continue this support. She is currently Regional Manager for Māori Wardens Districts of Tauranga Moana, Waiariki. She has been a Lay Advocate for the Rotorua Youth Court since 2018. As a Lay Advocate, she has arranged for youth undertaking community service hours to assist the Māori Wardens with community needs. For 11 years she has organised a Māori Wardens team to assist at the annual Secondary School Waka Ama Competition. In 2008 she helped establish a Māori Wardens branch in Brisbane, Australia. She has been a member of the Bay of Plenty and Rotorua Police Advisory Board since 2010 and a nominated person for Rotorua Police interviews with youth since 2019. She was involved with the Te Arawa land claim via Te Pumautanga O Te Arawa from 2000 to 2009 and chaired the Ngāti Rongomai Iwi Trust land claim in the same period. Mrs Harihari-Hughes was Regional Manager of Waiariki Māori Women's Welfare League from 2000 to 2004.
---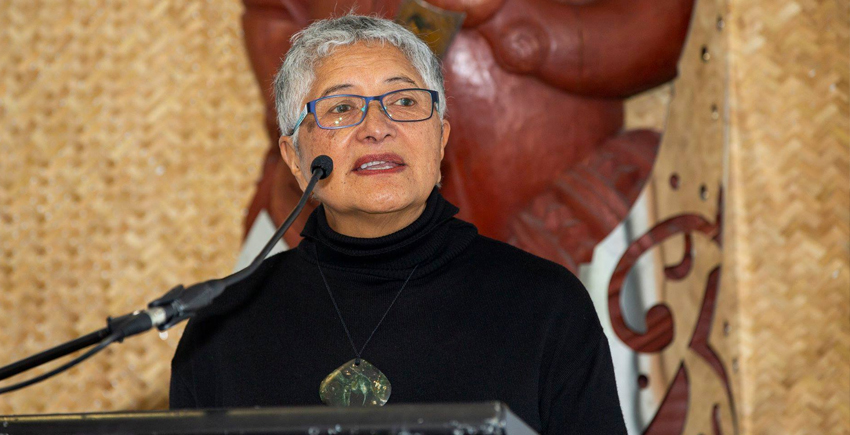 WHITE, Ms Bub (Hera)
For services to Māori and tertiary education
Ms Hera White worked to improve the success of Māori learners in tertiary education from 1985 until retiring from Waikato Institute of Technology (Wintec) in 2021.
Ms White was Head of School of Māori Studies from 1990 to 2003. She became Pouarāhi (Executive Director) Māori in 2003, holding this role until retirement. She was a pioneer of senior executive Māori positions in the Institutes of Technology and Polytechnics (ITP) sector. She is recognised as a key mentor and rangatira of Te Tira Manukura, an organisation of ITP Māori senior executives established in 2011 to provide support and share knowledge. She led the development of a Treaty of Waitangi framework to lead Wintec's strategic direction and oversaw the establishment of the Māori Achievement Unit. She contributed to the design of Te Kōpū Mānia o Kirikiriroa Marae on Wintec's Hamilton City campus, which opened in 2012. She oversaw introduction of the matauranga Māori alternative to the traditional graduation ceremony. She helped establish scholarships for Māori health students and developing leadership skills for Māori staff. She negotiated a partnership between Waikato-Tainui and Wintec in 2016 to drive a new programme to increase te reo Māori fluency. Outside of education, Ms White was a Board member of Habitat for Humanity Central Region from 2006 to 2020.