Hundreds of Raglan Area School students and community members marched the streets of Raglan to bring awareness and urgency to the global issue of climate change and demand that adults and authorities take urgent action to ensure global temperatures do not exceed 1.5°C above pre-industrial levels.
Over the past few weeks, three year-13 students, Sequoia Gavin-McCabe, Nikau Hansen and Kai Woolf have actively rallied the support for their strike from school management and the wider community urging that attention be directed toward the issue.
"Our reality is becoming a world where everything is hotter, colder, dryer, wetter, windier and more destructive. Which, to be frank, is pretty scary." Says Nikau.
"We certainly don't want to give such a dangerous living to our children. So it's high time that we treat this as the crisis that it is." Says Kai Woolf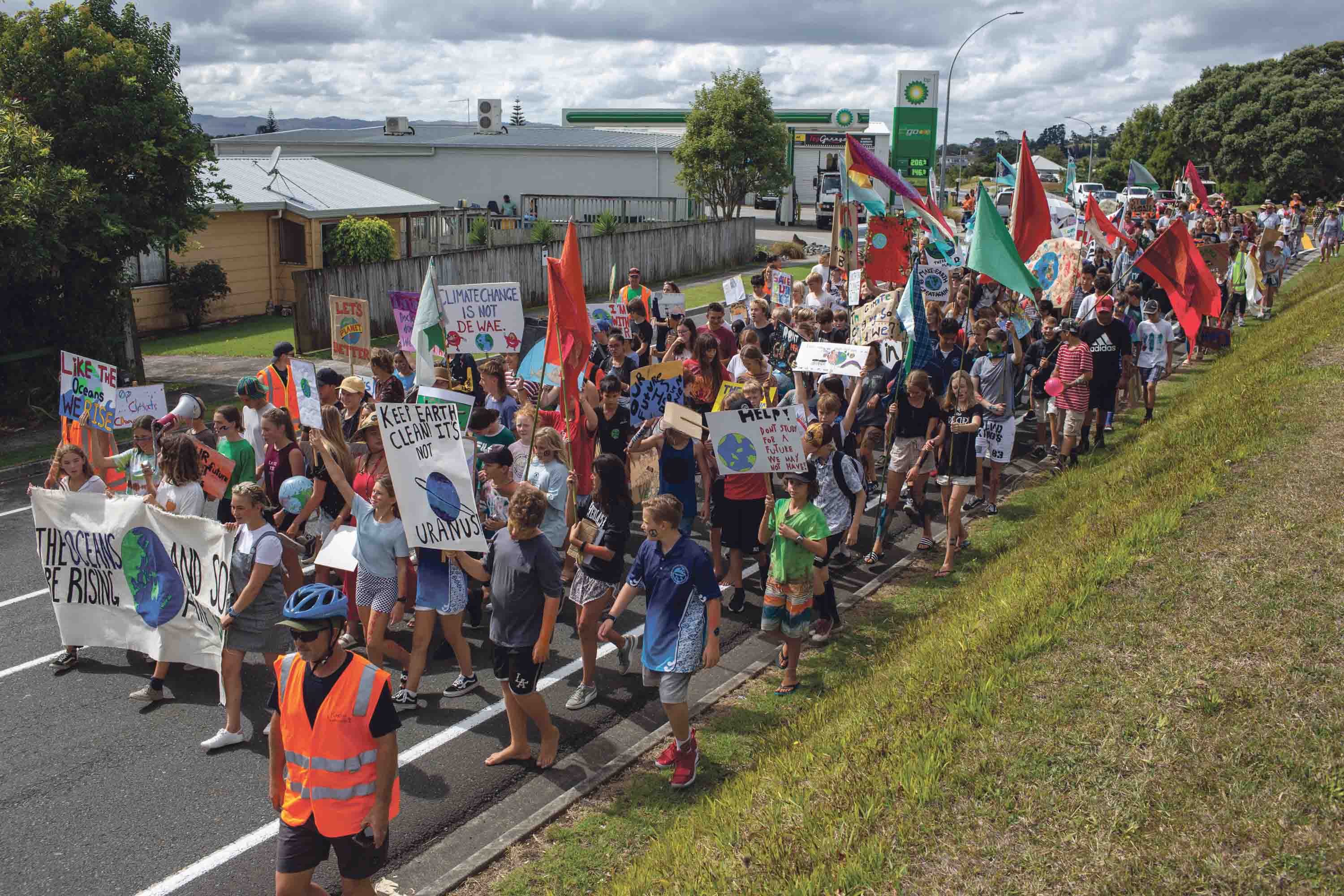 The students lead hundreds on a march from Raglan Area School through Raglan town and back to school in time for their afternoon classes.
A number of Raglan businesses also stood in solidarity with the school strike by closing their doors and joining the march.
Mayor of the Waikato District Council, Alan Sanson is a signee to the Mayors Declaration on Climate Change, however little to no action has been taken to develop and implement the promised "ambitious action plans that reduce greenhouse gas emissions and support resilience within our own councils and for our local communities."
"We, the youth, are officially empowered and we will not be undermined or silenced. You did not take action yesterday, it will not wait for tomorrow, change must come today." demanded Sequoia Gavin-McCabe one of the Raglan student leaders.          R.C.