Kia ora
We're delighted to announce a few new additions to the Raglan Medical Team and allied health professionals working alongside us in our premises:
Meet the New team Members: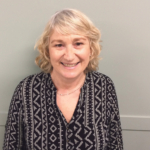 Ann Wright: I joined the Raglan Medical team four weeks ago as a Medical Receptionist after gaining 5 1/2years experience in a similar role in Dinsdale.  I'm a local of many years; some of you may recognise me from my previous roles in Raglan at the Westpac Bank and the Post Office. I'm delighted to be working back in our community and I'm thoroughly enjoying seeing old friends, familiar faces and meeting new people. Looking forward to seeing you at Raglan Medical.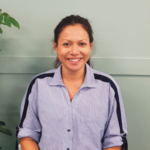 Melody Macleod: Kia Ora, I am looking forward to returning to the team at Raglan Medical after 6 months of maternity leave. I enjoy the many aspects of General Practice, in particular, women's and children's health, having completed a Diploma in Paediatrics in 2017. Outside of my role as a GP, I enjoy family time, running and being outdoors. My husband is a Primary School Teacher at Te Mata School and we love being part of the Whaingaroa community.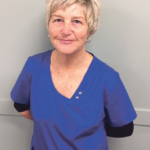 Debbie Klenner: After moving to Raglan permanently from Morrinsville at the start of this year, I was very fortunate to have been recently appointed to assist with Covid screening at Raglan Medical.  Typically, in these uncertain times, the demand for that role changed overnight, but I am delighted that I have now been appointed as a Practice Nurse instead!  I was previously working as a registered nurse at Waikato Hospital where I was exposed to a wide range of nursing disciplines.  These included surgery, medical, orthopaedics, oncology, paediatrics, renal and others.  My particular interest is in Emergency Nursing and my first love is the sea. When I'm not working I will be fishing, swimming, canoeing and maybe even surfing…after all this is Raglan.  Testing
---
West Coast Counselling: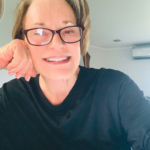 Sherry Coulson: Kia Ora. Always a privilege to work closely with this group of experienced Health Professionals, thanks for inviting me. I am a Cognitive Behaviour Therapist working in Whaingaroa Raglan for the past 20 years. I work closely with the Rural Sector in Critical Incident Management and Facilitator Debrief…..my particular passion.  In general, Counselling  provides a confidential and professional service where Clients discuss things that cannot be shared with family or friends. We can use this space for Grief and Anger Management, treatment of Depression and Anxiety, increasing Emotional Intelligence and Personal Growth, managing Loss and developing Coping Skills….ultimately, CBT is about creating positive changes in our lives. We offer long and short term therapy, Private and Pinnacle/Hauraki PHO funded therapy sessions and work with Adult Clients who are experiencing a wide range of issues and challenges that prevent them from living a more fulfilling and meaningful life.
Enquires welcome at secoulson@gmail.com or ring 0211138887 to make an appointment.
Hei kona mai
---
Inline Podiatry: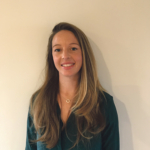 Janet Murphy: I am very excited to work alongside the team at Raglan Medical. I will be running a Podiatry clinic every Friday. I visited Raglan from Ireland in 2007, fell in love and never left. Qualifying as a Podiatrist in 1999  I specialize in foot care; diagnosing and treating problems affecting the feet, ankle and lower legs. Including: callus and corns; thickened, fungal and in-grown toenails; diabetic and high risk feet; heel/arch/shin pain; orthotics; footwear advice. No referral is required, I'm ACC registered, Gold Card discounts are available and veterans are fully funded.
To make an appointment you can email: janet@inlinepodiatry.com or call me on 07 825 8303 or 021 212 7922
Janet Murphy BSc (Hons) Podiatry
---
The Physio Room Raglan:
The Physio Room Raglan is Raglan's newest Physiotherapy clinic located in the new Raglan Medical building. Although, there is a new name and new location, Jenny Watts has been treating the Raglan community for 11 years. She is excited to be back working alongside the Raglan Medical team after a 6 year stint working solely from home at Jenny Watts Physio. She has two other highly experienced physios on her team: Otto Hofman and Katie Richardson (who is currently on maternity leave). The clinic is open Mon – Fri from 7am-7pm but has 24 hour phone reception: 0226590427. You can also book online at thephysioroomraglan.co.nz.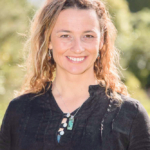 Jenny Watts I've been living in Raglan for 11 years and NZ since 1994. I came to Raglan for the surf and have stayed because I love the community and scenery. I have been working for myself for 6 years but have been a physio for 21 years. I have a passion for sports and traumatic injuries. I am trained in acupuncture and Pilates and sometimes use these tools to complement my treatment. I love spending time with my family, including my two young boys, and surfing the outside points.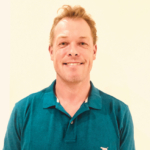 Otto Hofman: My name is Otto Hofman. I have been lucky enough to call Raglan my home for the last 8 years.
I am a Dutch trained physiotherapist with over 20 years experience.
I worked over 10 years in the UK in a variety of settings including as a clinical specialist for one of the Centres of Orthopaedic excellence before moving to New Zealand. I enjoy treating a variety of musculo-skeletal conditions including post operative and post injury  rehabilitation and have completed advanced acupuncture training courses. Outside work I enjoy surfing, spending time with my family and the lifestyle that Raglan offers.
---
Free Influenza Vaccinations
The Raglan Community Health Trust have kindly offered to fund Influenza vaccinations for anyone living in the community who would like to be protected from the flu this winter. Please call the clinic on 8250114 to arrange an appointment. While stocks last.
---
COVID-19 Surveillance Testing
We will continue to offer COVID-19 tests to make sure there are no undetected cases in our community, if you wish to have a test please call the clinic and a medical professional will discuss the guideline with you.
---
Extended Opening Hours
From 4th August we will resume our late night clinics  on Tuesdays and have appointments available to 7pm, as these slots are limited please ensure you book well in advance.
---
Price Increases
From Monday 27th July the cost of doctor consult will be $19.50 and a nurse consult will cost $15.
Raglan Medical
9 Wallis St Raglan  –  07 825 0114