The Local Rag Caught up with the team from Raglan Rock about the team's new premises.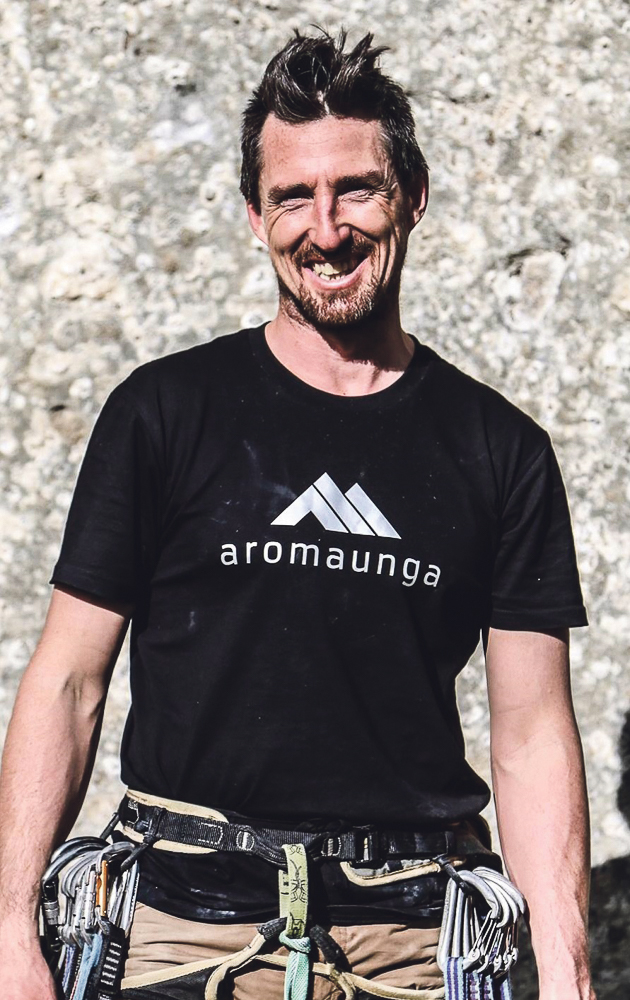 Raglan Rock have recently moved to Riria Kereopa Memorial Drive. Tell us about the new premises and the reason for the move.
Like all great Kiwi businesses, we started from the kitchen table back in 2012. We're lucky, as our business is all about taking people out into nature, which is essentially our main office. Previously, we have operated from and stored our equipment in the gear shed at my house. But after 8 years of growth, it was time to find a new premises so we could continue to grow and expand. The owners of the Wainui landing site were really interested about working with local business and came up with the awesome concept you see on site today. It's essentially three shipping containers that have been stylishly joined together with an open working deck space. The flow works really well for the customer experience and we couldn't be happier with our new space.
How long has Raglan rock being operating now?
We have been operating for 8 and a half years now. Working with educational providers from all over the country and trying to boost our presence in the adventure tourism sector. Also picking up 3 business awards and Silver Qualmark in the process.
Tell us about the development of the venture and what you offer.
We've called our new base "The Adventure Centre." It's become a real passion of ours to not only promote Raglan Rock, but to help put Raglan on the map as a real 'destination' for adventures as a whole.
We have two different aspects of the business. Firstly, is the adventure tourism facet; we offer rock climbing, caving and canyoning. Our Nighttime Glowworm Canyon tour is definitely a big hit for visitors to the area. Although it's great to see we are getting more people that are interested to try out caving and climbing!
Secondly, is outdoor education. Working alongside other Raglan businesses we are able to provide schools with the full school camp package; accommodation, catering and a full range of activities. From bush survival, caving, canyoning, rock climbing, to archery, mountain biking, tree climbing, surfing or kayaking.
Describe your range of clients
Anyone and everyone from 5 years old up to 100. As long as they have a sense of adventure and moderate fitness, we have activities for families to experienced outdoor enthusiast.
When the boarders were open, we took people from all over the world. Now we are lucky enough to have an amazing domestic market with Kiwis excited to come and explore their own backyard.
What's new at Raglan Rock in 2021?
Oh, lots of cool things! We have our new premises and alongside that a new shop. It's been a great addition to the business to be able to display our Raglan Rock clothing and other great outdoor adventure brands. We hope to see this facet of the business grow as we become more established at our new site.
The growth of the business has opened up new job opportunities; we have Anita Alderman joining us as Shop Manager and Group's Coordinator and have been working alongside Wintec to be able to offer guide positions to some alumni graduating from the Wintec Outdoor Recreation Diploma. We have also been working with Liam, head of the new Raglan Area School outdoor Ed program, to offer the best opportunities possible to our local tamariki.
There has also been a big effort within the business to promote females within the outdoor industry. We're proud to say that we have equally as many females as male guides/ staff. Currently, the outdoor industry is primarily male dominated, so it is great to be leading from the front and providing equal opportunities and training for all our staff.
What do you have planned for future years?
We are excited to really identify Raglan as an adventure destination and in turn continue working on providing jobs for the local community in eco-tourism.
We are also teaming up with some other cool adventure companies to bring you some new and wild experiences. So watch this space!
How do people get in touch ?
Contact us via email at info@raglanrock.com, Call us on 027 645 3547 or come down to the Adventure Centre and pop into our shop to say hello.
"Best adventure in Raglan!
Wonderful canyoning experience. Very professional and patient guide made us feel completely safe. My device loving kids had a fantastic time. We also went rock climbing. A bit nerve racking but Travis (our guide) was fantastic. We will definitely return for both these experiences. Can't recommend it highly enough!!"
"Our own rain forest adventure!
We did the night tour down the river and abseiled down the waterfalls. Was amazing abseiling down the waterfall in the darkness. And then chilling out with a cup of tea on the rocks of the river amongst the glow worms. Felt like we were well off the grid and in our own rain forest adventure."
"Amazing Caving Experience!
Had an amazing time caving with Kyra last weekend. I was pretty nervous but she was so friendly and professional, I soon relaxed and loved every minute. Awesome experience, I can't wait to do it again! Would highly recommend it!"