From their boutique studio nestled among the Nikaus, the Seed Pilates team are on a mission to improve the wellbeing of their community by sharing their passion for Pilates and quality movement.
Seed is Raglan's only comprehensive Pilates studio and since opening its doors across the road from Ngarunui Beach in 2018 it has been helping people move their bodies and get out and enjoy life.
The full service studio which provides Group Reformer, Mat, Fitness, Pre/Postnatal Reformer classes, private 1:1 and 2:1 sessions and the full range of Pilates apparatus offers something for everyone, from absolute beginners through to advanced Pilates-goers.
"When we brought the first Reformer to Raglan in 2018 many had never heard of the machine before, let alone moved on one. Today it's awesome to see so many keen to give Reformer Pilates a go. Taking the first step is often the hardest part, but it doesn't take people long to recognise the benefits of Pilates irrespective of age or ability level," says Lisa Laity, studio owner.
"People move their bodies for all sorts of reasons, for some it's rehab-focussed and for others it's been able to continue doing the things they love; be that surfing, hiking, gardening or simply keeping up with the kids," says Lisa.
"There are so many amazing benefits to a regular Pilates practice. Increased mobility, strength, tone, flexibility and body awareness, but I think one of the most notable things is being part of the amazing community we have here. This place is special because of the people we get to share it with, each on their own journey, but with a common goal to improve their overall wellbeing and that's a really cool thing to be a part of," she says.
"We've got an awesome team of highly-skilled and supportive instructors who love nothing more than helping people find joy in movement and encouraging clients as they take on something new. Movement has the power to change so much more than just our physical fitness and wellbeing and it's a real privilege to get to share this with our Seed community".
"Whether you're joining Kate in a sweaty HIIT-inspired Reformer Fusion class, or diving into a lengthening mat class with Sara, it is our intention that every visit to the studio is a positive one. A chance to tune in to the body, move with confidence and to provide a space to be challenged, grow and flourish in your practice at all levels", says Lisa.
The Seed studio is also home to Physiotherapists Carol Taylor and Otto Hofman of The Physio Room Raglan and most recently welcomed Spin instructor Indya Gibbs whose popular, high-intensity workouts are guaranteed to lift the heart rate and get you fired up for the day ahead.
"It's exciting to be able to share this space with so many in our community and to see more and more people prioritising movement is extremely rewarding," says Lisa.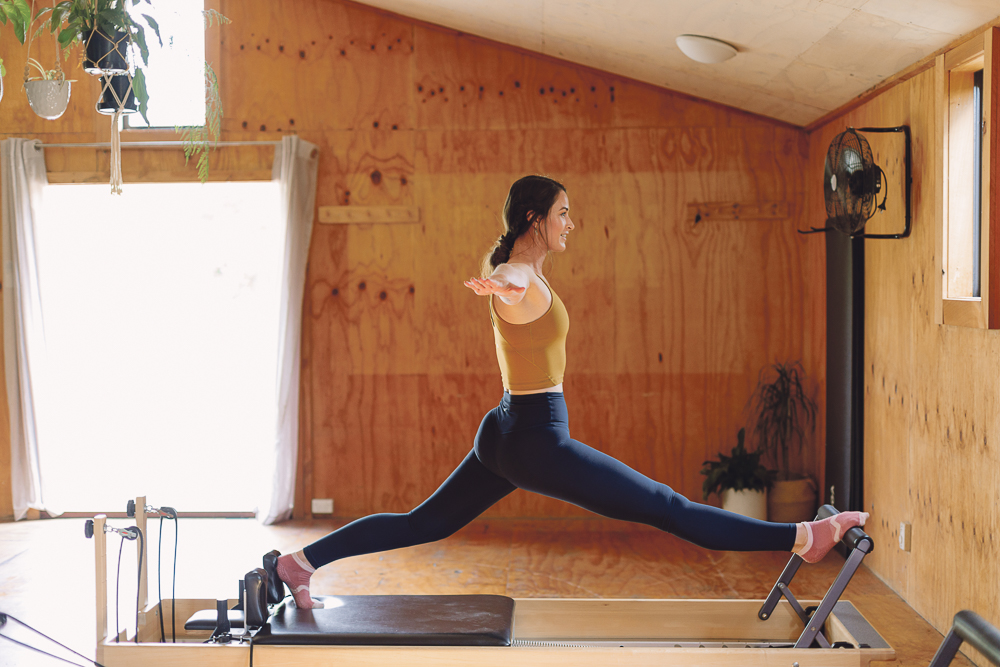 Seed Pilates offers:
Group Reformer classes
Group Mat classes
Group Fitness classes (kid friendly)
Pre/Postnatal Reformer classes
1:1 and 2:1 Reformer sessions
Exercise consults & plans
Complimentary Fitness screenings & consults for all new clients
Private group bookings by appointment.
www.seedpilates.co.nz
The Physio Room Raglan offers:
Physiotherapist services – ACC registered
Acupuncture
Physiotherapist supervised Reformer Pilates (1:1).
www.thephysioroomraglan.co.nz