Raglan Karioi Trail founder Fracois Mazet intends to be on the lineup of the 24km mountain race in December this year.
That he will be able to do so is testament of how successfully the event, now in its fifth year, is being organised.
"I have always wanted to race it but I have always been too busy," says Francois, who reckons all his volunteers are doing such an awesome job that he can confidently leave them to it.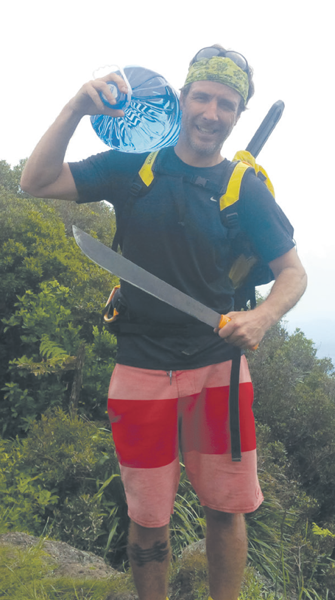 "Every year it's just been getting easier and easier and things are running really smoothly.
"Karioi is a mountain that I love running and that's why I started the race, to share this experience. But now I will be able to share my love for Karioi with the competitors by racing alongside them."
Not that he expects to win, by any stretch of the imagination.
Registrations for RKT on Saturday, December 9, opened on June 1 and entries have been trickling in.
Early bird prices for entries are available until October 15, and knock $15 off the standard entry for adults in the 24km race and the 10km run/walk.
Francois says Pilot Brewery will be back as a sponsor to quench the thirst of runners when they cross the finish line at the event village on Karioi Rd.
And as usual there will be free sausages and plenty of spot prizes.
Francois say the event village is getting bigger and more vibrant every year, and this year will include Mama's Brew Shop, sellers of kombucha, and the French Corner, selling fresh pasta.
But he doesn't intend for the race to get too big and lose its grass roots appeal.
"I want to keep it small, not over 400 competitors."
He does, however, want to attract more Raglan residents into taking part and is talking about getting funding to help subsidise local entries.
"Plenty of people never go there. I want to introduce them to the mountain."
Inger Vos