It takes a team to help you care for your health!
Here at West Coast Health Clinic we are known for our teamwork and this helps you get the healthcare that is right for you and at a time that suits you.
With changes in doctors and nurses at the clinic this may mean that you do not see the same person every time that you come in but you will have a couple of doctors and nurses who are your key "go to" people and they are your own healthcare team.
Occasionally the same doctor may want to follow up with you more closely for a particular problem that you are trying to manage, and if so they will probably tell you: if you are in any doubt, please ask.
All doctors and nurses have access to your whole electronic records, including your results, when they see you and so there should be no concern that they will not know enough about your previous history.
Sometimes if a doctor leaves they will directly "pass you on" to your next key doctor and you will have the opportunity to be involved in that decision.
We have a group of people who are all highly qualified, excellent doctors and nurses, and they are all keen to help you. So give the new faces here a chance if you don't feel the desperate need to see the "same old face" this time round.
It can sometimes even be really helpful to get a different perspective on your health concerns. The way we work together can mean that you get more of a combined approach to help you; two brains are usually better than one!
Meet the team: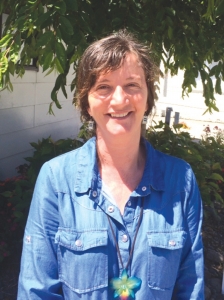 Fiona Bolden: GP and business partner
I'm one of the long-timers, having worked at West Coast Health since 2002. It's the longest that I've ever worked anywhere and I guess that nearly makes me a local! I've loved being a part of this unique community over that period of time; we have so many great people who do so much for others and for this beautiful place.  All of you are what drives and inspires me. Thanks for letting us be a part of your healthcare.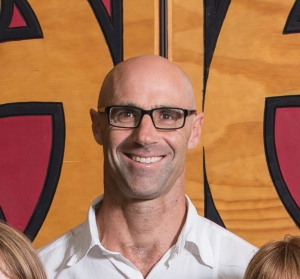 Dr Mike Loten: GP & business partner
I've been working at West Coast Health Clinic since moving with my family to Raglan in 2007. I love the variety of work that general practice offers and specialise in skin assessments, minor surgery, travel medicine and sports medicine. Since March this year I have been on sabbatical in Grand Manan, New Brunswick, Canada. As a family, we have enjoyed our overseas adventure but we're all just a little homesick! See you all in March 2017.
Dr Nathan Marshall
I moved to Raglan with my wife, Chris, and our three children in March last year to cover Dr Mike's sabbatical. I'm originally from West Jordan, Utah, USA, where I've worked as a GP physician for the last 17 years. My family and I have loved living in the Raglan community, it's a wonderful little town and I'd like to take this opportunity to thank you all for making us so welcome.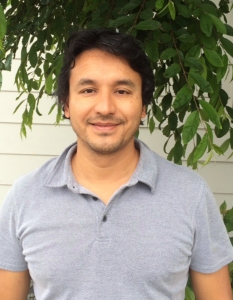 Dr Ilias de Graaf
DrI'm a Dutch/Nepalese GP who moved to New Zealand in 2014 with my wife and lived in Cambridge for two years before joining the West Coast Health Team in June 2016. We intend to make Raglan our permanent home; I love outdoor activities and travelling, and hope to go surfing soon. In addition to providing GP services at the clinic, I also manage the Raglan Area School clinic every Monday and Thursday during term time.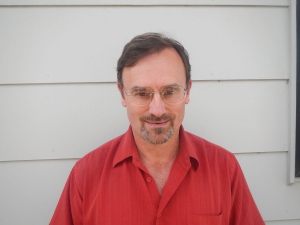 Dr Michael Becker
 I am a GP who has worked in the allergy arena for years at Medlab and in Australia, and have a special interest in food-related allergies. I joined the West Coast Health Team in 2015 and work every Tuesday and Wednesday. As a resident of Otonga Valley I'm enjoying working closer to home and within the Raglan community.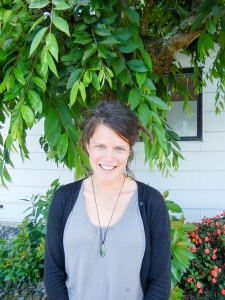 Dr Susan Bursle
Ki Ora. Having worked here in Raglan last summer I'm hoping to help cover some of the busy season this Christmas and New Year. I'm also learning how to be a mother for the first time and trying to get more done in the garden.  My undergraduate training was in the UK but New Zealand has been home since 2008. My post-graduate training has focused mostly on rural and women's health so Raglan is a great place for me to be.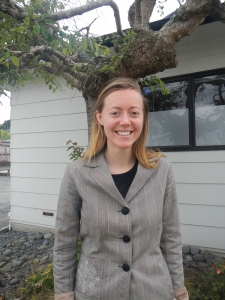 Dr Jess Blackwood
  Kiaora tatou. Ko Ngati Tuwharetoa te iwi, Ko Jess Blackwood ahau. I joined the team in January 2015 as a  locum G.P. I've been working as a doctor for nine years, predominantly in Gisborne, Tairawhiti, and have also worked in youth health. I'm passionate about healthy communities, te reo Maori, te taiao, art, health education and child and youth health.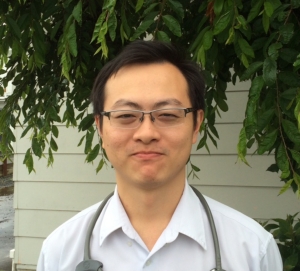 Dr Kee Lim
Originally from Malaysia, I have lived in New Zealand since 2009. I graduated from the University of Auckland and worked at Waikato Hospital the last four years. I will be working as a GP registrar in Raglan for the next six months.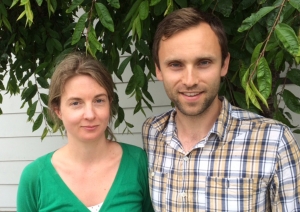 Dr Hamish Seton & Dr Madeleine Wells
Kia Ora. We are a married GP couple who have just moved to Raglan with our daughter. We look forward to raising a family in this beautiful dynamic coastal town and we're both really looking forward to working at West Coast Health Clinic and with the Raglan community.
Hamish: I was born in the Waikato and then spent too many years in Auckland. I've been working in the Waikato and Bay of Plenty since 2009. I started working as a GP in 2013, including six months at West Coast Health Clinic. My areas of interest are child health and skin cancer medicine. In my spare time I kitesurf, enjoy photography and DIY around the house.
Madeleine: I spent my early childhood years both in Auckland and in a small coastal town called Orere point in the Firth of Thames. I'm in my second year of GP training; I spent the first six months of this year at West Coast Health Clinic. Both Hamish and I have done a post-graduate diploma in paediatrics, and children's health is also an area in medicine that I really enjoy. I spend most of my time outside of work with our two-year-old daughter. I like to garden and play tennis.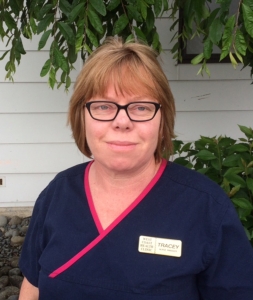 Tracey Frew
I am the nurse manager at the clinic. I work fulltime and love my job;  I love being involved in the community and I love working with the people of Raglan, some of whom I have known for a long time.  I grew up in Hamilton and my family came to Raglan 25 years ago.  I'm married to Stephen and our younger children were born here and are very comfortable in the community.  Our children are now all grown up but keep coming back to their hometown, some permanently and others for weekend visits.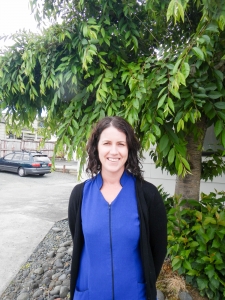 Amber McAlister
I joined the team as a practice nurse last December and work every Monday and Tuesday. I've 14 years' experience in nursing and I really enjoy working in the Raglan community where I live with my husband and three young kids.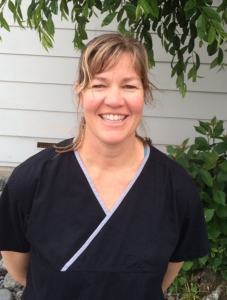 Kristi Daniel

I have been working at WCHC for over three years and have a special interest in diabetes.  I have lived in Raglan for over 10 years, and came from working in ICU.  My family and I enjoy being a part of the Raglan community.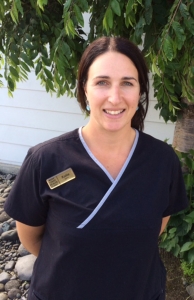 Katie Smith
Hi I'm Katie. I have been a registered nurse for over 13 years and recently joining West Coast Health Clinic, coming from the operating theatres at Waikato Hospital. My family has lived in the Raglan area for over 20 years and I'm really excited to be now working locally in our amazing community and with the awesome team at WCHC.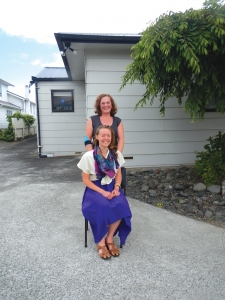 Sue Taylor
My nursing career started in 1987 at Leicester General Hospital in the UK and I have lived in Raglan since 1997. Whilst working in Waikato Hospital A&E it became apparent that a great many admissions to hospital could be prevented with good health education in the primary care setting so I began working as a practice nurse. I take great pleasure in promoting healthcare within the Raglan community.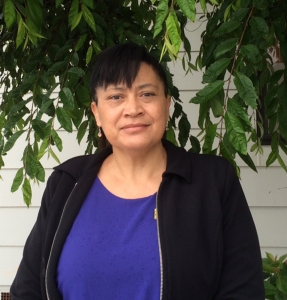 Lynny Stevenson
I am one of the three receptionists at the clinic. I moved to Raglan in 1991 and raised four lovely children in this gorgeous slice of paradise near the sea. I started at West Coast Health Clinic in 2003 and in May next year I'll be celebrating 15 years at the clinic.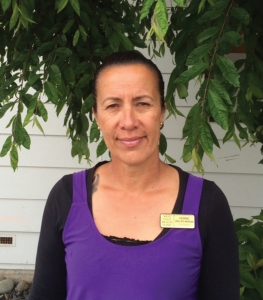 Debbie Phillips-Morgan
I've been at West Coast Health Clinic for the past seven years as a receptionist and enjoy being part of a healthcare team working with our wider community.  I'm also currently involved with many of Raglan's community groups, eg Trust Waikato Raglan Surf Club, Raglan Community Lions, Raglan Swimming Club, Whaingaroa Waka Ama, etc.  I look forward to seeing you all, keep well.  Naku noa.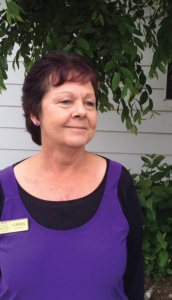 Carol Millar
I started working as a receptionist at the clinic in 2013 and have recently change positions to medical centre assistant. At the weekend I quite often volunteer as a St John ambulance officer and I also run a boutique cattery based on SH23. This lifestyle suits me purrfectly!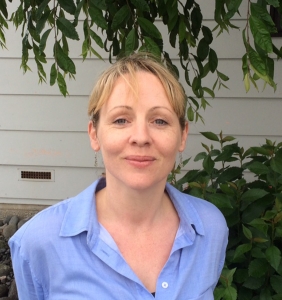 Michelle Meenagh
I've worked at the clinic for four years as the practice manager. Originally from Ireland, I've been living in this beautiful little town for the last 10 years with my Kiwi husband and two young kids. My main role here is to ensure the smooth day-to-day running of the clinic whilst also managing all the financial aspects of the business. I feel very lucky to be part of this dynamic team and to be able to contribute to the community through this role.
Extra cover for the holiday season
As you all know, Raglan is a very popular tourist destination over the summer so we will have 4-5 doctors working most days to help cater for everyone's healthcare needs. We'll also have our lovely team of locum nurses here to help: Wendy Girling, Vicki Kelly and Diana Johnstone.
Sexual Health Services
Summer is here, and so is the "party season". Be prepared, and know where to get help if required. Have you thought ahead? Have you got enough of your contraceptive pill? Are you up to date with your jab? Have you stocked up on condoms to protect against sexually transmitted infections?
West Coast Health Clinic is here to help you with your sexual health, offering a comprehensive, private and confidential service. We work with people of any gender, age, sexual orientation or ethnicity.
Services include:
·       Diagnosis, treatment and counselling for sexually transmitted infections.
·       Family Planning options – contraception and emergency contraception (to avoid pregnancy).
·       Issues relating to pregnancy and unplanned pregnancy.
Feel free to book an appointment with your GP or nurse.  For people 24 years and under, any service related to sexual health is free of charge if you are a New Zealand resident.  Consults in the first 12 weeks of pregnancy are free, otherwise normal consult fees will apply.  Further fees may apply for different services.