Two fledgling ethical food ventures in the Te Uku district have taken flight – one setting up a village farm shop over the divvy, the other moving to greener pastures of its own.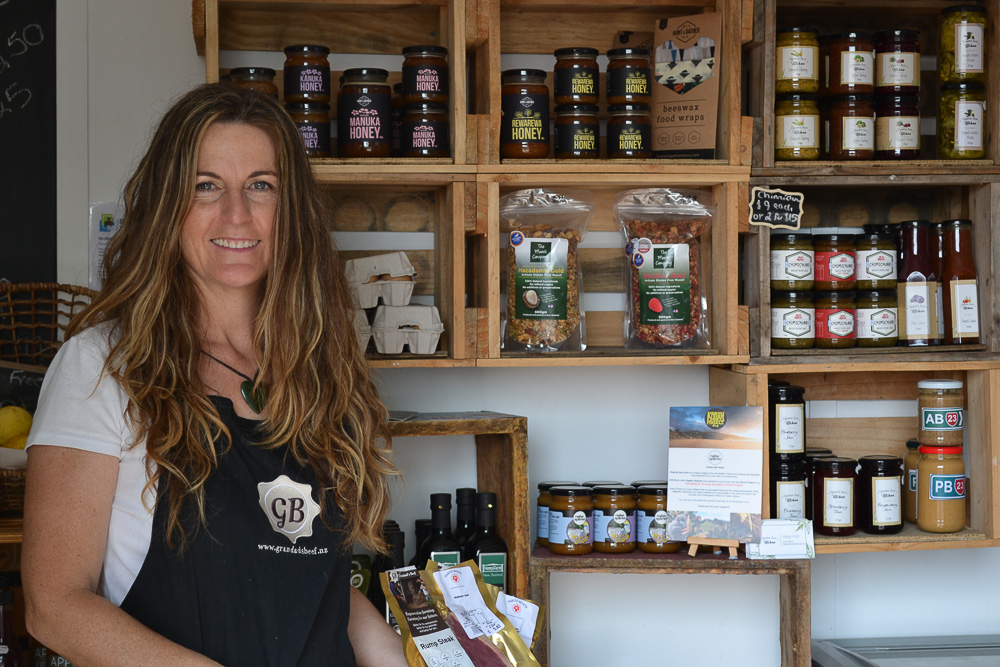 The farming family behind the 'Grandad's Beef' brand of free-range meat opened their innovative Gate to Plate Farm Shop at Whatawhata village about six weeks ago now, while the couple who set up Soul Food Farm on leased land at Okete have bought and transferred to a high-profile property bordering SH23.
"People are just lapping it up," Tracey Bayliss told the Chronicle of the produce in her tiny farm shop amid a series of newish outlets at the Whatawhata crossroads, a site which not only attracts customers from either side of the Raglan deviation but also gets a constant flow of north-south through traffic.
The raison d'etre of Tracey's shop may be the meat from her father's Ohautira Rd farm –  a range launched online three years ago – but she also stocks all manner of other ethically produced goodies from the Waikato, including those from Raglan entrepreneurs who've embraced the idea of a farmers' market.
There's the likes of Dreamview Farm's milk and eggs, Salsa Brava chimichurri, PB23 peanut and almond butter, Raglan chocolate, Raglan Roast and the new Morning Glory coffee, and honey from both Raglan Apiaries and Hunt & Gather.
Tracey – who's still based in Te Uku where she grew up – is delighted at the "really good" response and custom since opening the rustic two-by-four metre cabin from Wednesdays to Sundays each week. She's surprised too at the support  from Hamilton.
"Customers appreciate being able to buy fresh food in just one place (outside of a supermarket)," she says. They like to know where the produce comes from and how it's made or grown.
It's a win-win situation, Tracey adds. She sells on behalf of her suppliers, who get to pocket a healthy return without it impacting on the consumer. That's because "there's no-one in the middle putting on massive margins".
The shop charges a 15 per cent flat rate for overheads, which she says is half the average most stores place on products.
Tracey's delighted with the "cool" little community of producers who've come on board, all supporting each other a bit like a co-op. "That's what's important to me," she insists. "I'm not out to get rich."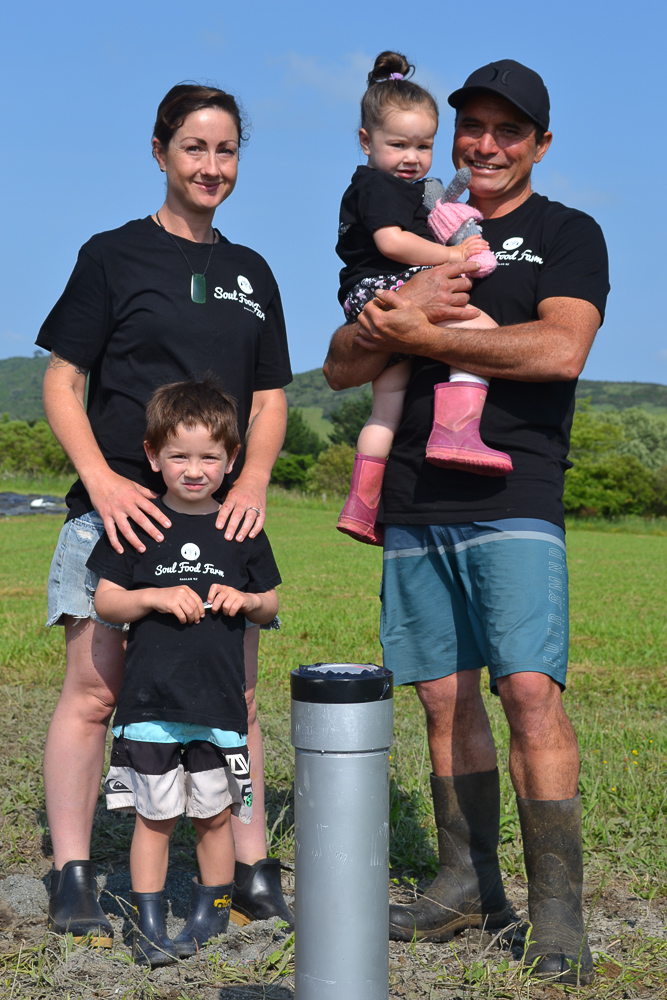 Meantime, for a couple whose market garden only got going last year, it's full-steam ahead as they transition Soul Food Farm from land leased off a farmer in Okete Rd to their own "perfect" flat property alongside the Raglan-Hamilton highway.
The only hitch for Kylie and Eddie Robinson is that getting commercial drillers on site to bore for and finally find water ended up costing nearly $30,000. They "felt a bit funny about it" but have ended up crowdfunding for a little help along the way from their supporters and local businesses, including 'Freedom2Fly' in Raglan which will stage a festive family fundraiser before Christmas.
They say they'd like to supply the Gate to Plate Farm Shop with their own "earth to table" vegetables and herbs, but are already at capacity fulfilling orders within the local community and beyond. "We will wait now till we've expanded," Kylie told the Chronicle.
The enterprising couple, who have two young children, admit they took a gamble with their venture but were soon supplying first Raglan's Herbal Dispensary, then The Shack and Wallis Bistro about this time last year. They now also supply The Wharf Kitchen and Bar, Orca Eatery & Bar and ULO's Kitchen.
Both Speight's Ale House and The Kirk Cafe in Hamilton also take their produce.
"And we've started doing veggie boxes for some clients," says Kylie, who's convinced many Raglan locals do want to buy fresh organic produce and are mindful of where it comes from
Edith Symes
Go to https://givealittle.co.nz/cause/we-need-your-help-to-move-soul-food-farm for    Kylie and Eddie's crowdfunding page.