The fifth annual 'King of the Single Fin' event hosted by Raglan Point Boardriders and sponsored by Kyle Leuthart of LJHooker Raglan was held on Sunday, March 15, at Manu Bay.
A hugely popular event with around 70 contestants, event categories included the prestigious pie eating contest, best style and best dressed. Sponsors included Raglan Surf Co, Pilot Brewery, Espresso Fix, and Camenzind Surfboards.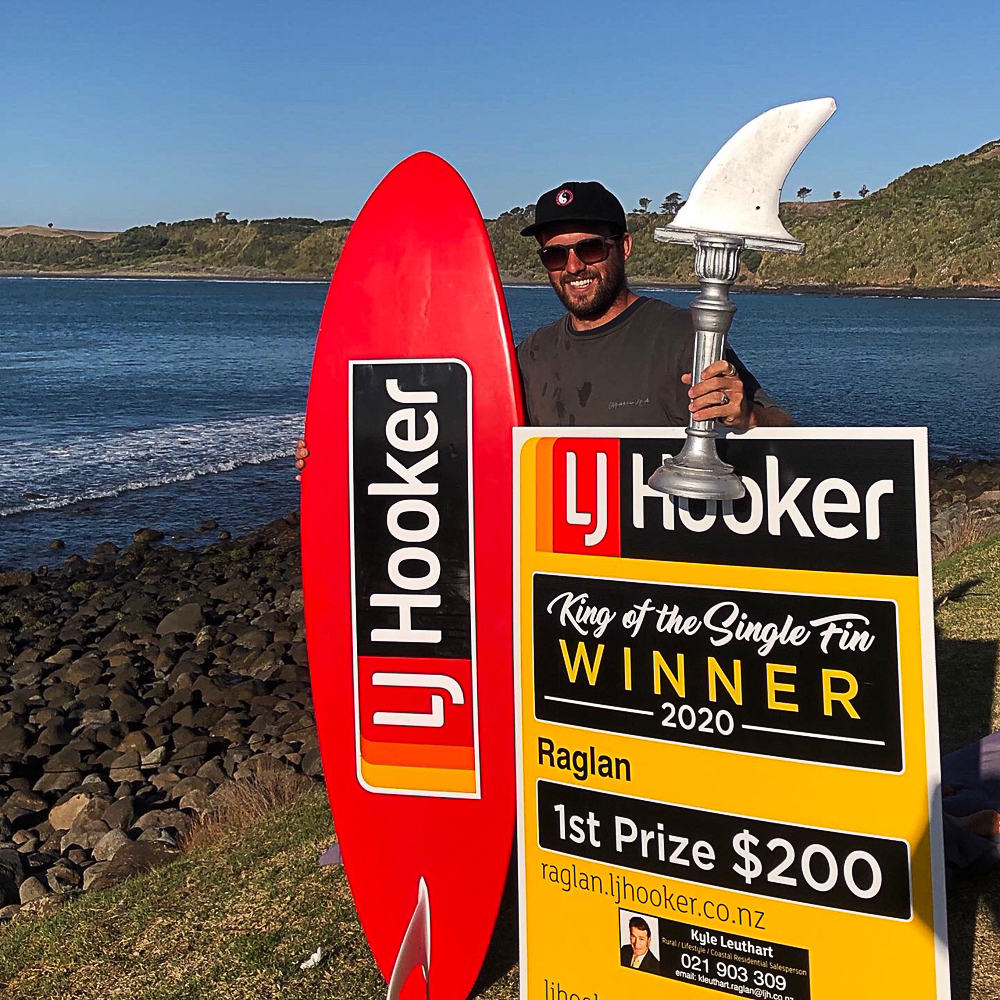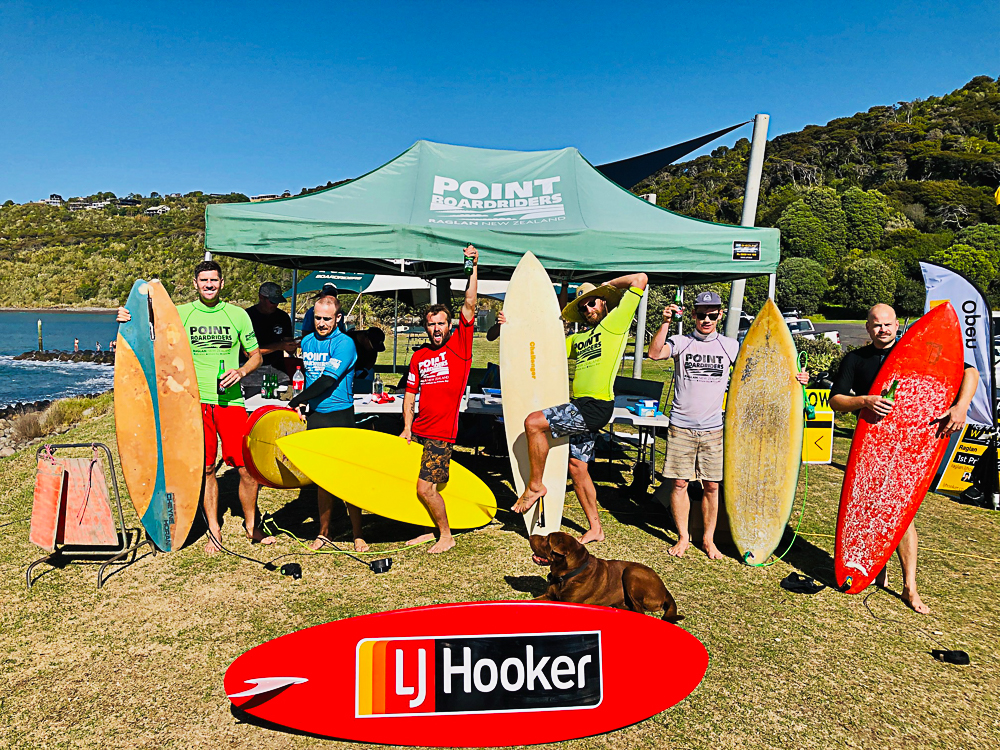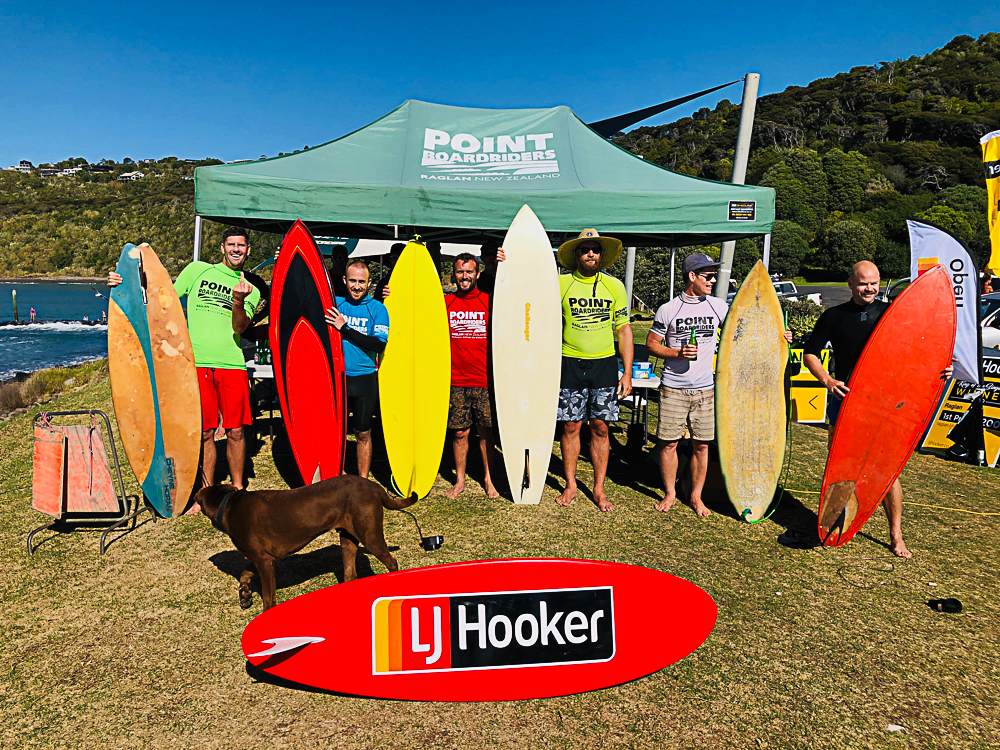 Finalists from left are:  Leon Santorik, Luke Hughes, Sid West (Overall Winner) Luke Cederman, Matti Thornley-Symes & Sam Mathers.
Below image: King of the Single Fin, Sid West.