When Iris Hiscock was born in March 1919, WWI had just ended in November the year before, I'm Forever Blowing Bubbles was a hit song and silent films were still playing at cinemas worldwide.
Last Friday, the sprightly Raglan Hospital and Rest Home resident celebrated her 100th birthday at a special morning tea.
Iris says she really can't understand what all the fuss is about but manager Maree Burley says staff and residents were thrilled to share the momentous occasion with her.
In all her years working in elder care, Iris is the first Maree knows of to celebrate the milestone birthday.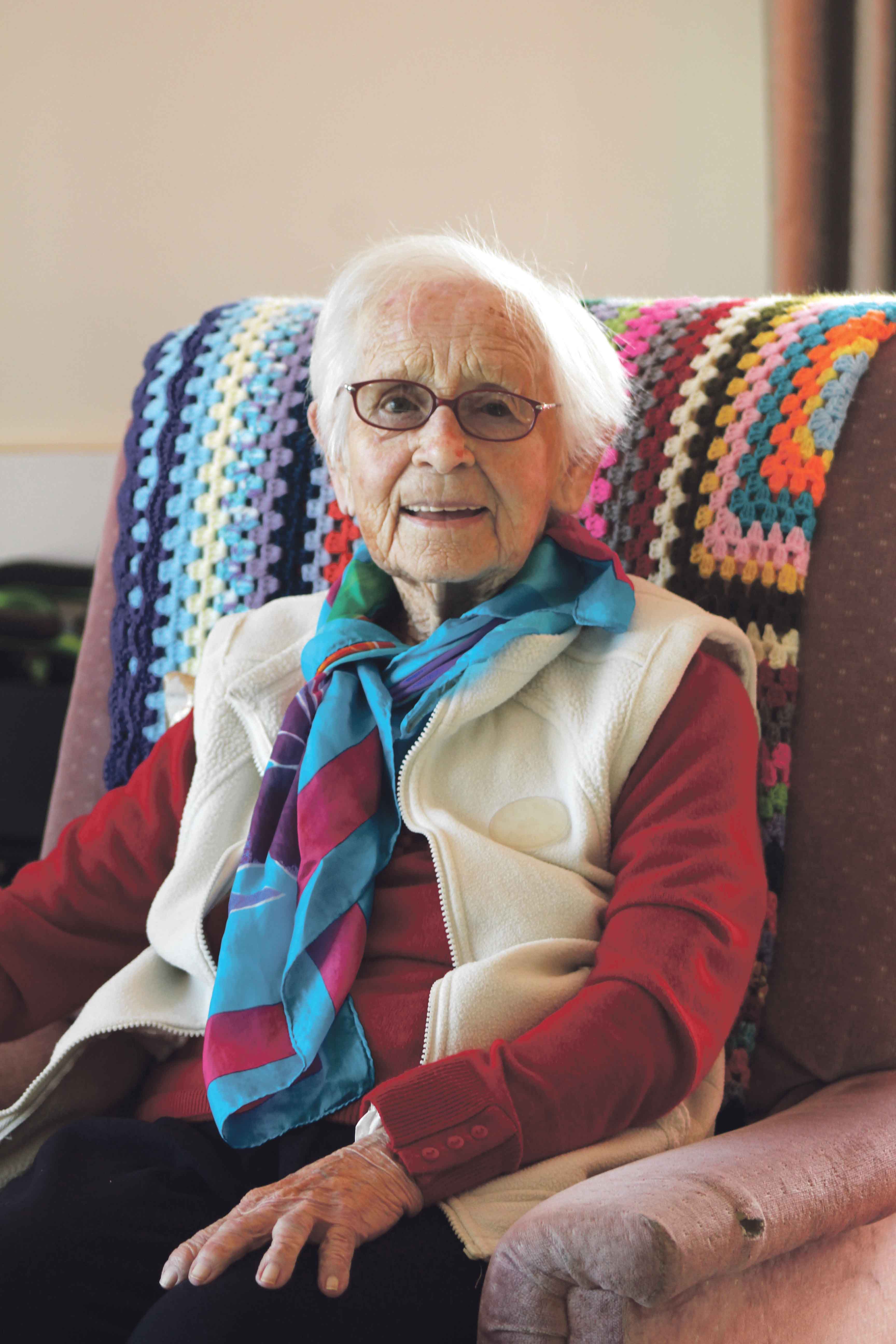 Iris had been living independently for 20 years before she moved to Raglan in 2017 to be near her grandson Jeff Hiscock, owner of Stendy electrical.
"it's so peaceful here," she says.
Jeff says although Iris was resistant to moving out of her own home to Raglan, she has blossomed since moving to the rest home and being surround by people, and participating in regular activities has made a big difference.
Born in Romford, historically a market town within Essex, Iris's father was a Kiwi soldier and her mother was English.
They came to New Zealand when Iris was a baby and she grew up in Taumarunui where her father ran a menswear shop.
She moved to Auckland as a young woman and worked for Berlei in Wellesley St sewing corsets and later married, had a son and went about the business of suburban family life.
Gardening, sewing, knitting, her cat Bobby and line dancing were some of Iris's great joys when she lived on her own.
Jeff, his wife and their two daughters are regular visitors and Iris loves spending time with her family.
Janine Jackson